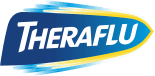 Unfortunately, we all suffer with colds or flu at one time or another. On average, adults in the US will get the common cold two to three times a year – and around 8% will get the flu once a year.i, ii
Being armed with the correct information about preventing and treating cold and flu symptoms can help to reduce your risk of getting one of these viruses, and support you on the road to recovery. Below are the most commonly asked questions about colds and flu. Essential cold and flu information, like when and how you're most likely to catch a cold or flu, how to prevent cold and flu, cold and flu symptom treatment and relief, and which Theraflu products can best help relieve your symptoms, is all explained below.
Want even more detailed cold and flu information? Just watch the handy explanation videos that accompany each question, brought to you by Theraflu.