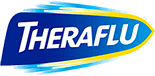 Effective Cold and Flu Relief on Your Terms
Theraflu is a cold and flu medicine formulated to fit your lifestyle. Alleviate symptoms of cold and flu without a prescription using Theraflu Hot Liquid Powders, Theraflu ExpressMax Syrups, and Theraflu ExpressMax Caplets. The Theraflu ExpressMax Daytime and Nighttime Severe Cold and Cough range can help relieve cold and flu symptoms for up to four hours per dose.
Join the cause
Join us in rolling up our sleeves to fight the flu. For over 40 years, Theraflu has been dedicated to helping individuals and communities understand more about the flu and the preventive measures one can take by getting a flu shot. Tag us on social media @Theraflu.
Theraflu – Effective Cold and Flu Relief on Your Terms