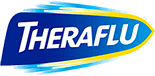 QUESTIONS OR COMMENTS? Feel free to contact us.
We want to hear from you. Kindly send us an email at Consumer.Communications@gsk.com. You may also wish to visit our Frequently Asked Questions to see if we already have the information you are seeking.
If you need to report an adverse event or side effect or a quality complaint with one of our products, please call us at 1-855-328-5259, Monday through Friday, 8:00 am- 6:00 pm Eastern Time (English/Spanish) so we can give you more personalized attention.

Click here to view our Privacy Statement and Satisfaction Guarantee.