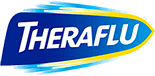 Poet and activist Suzen Baraka's Some Heroes tells us why rest is so important

THE REST & RECOVER FUND
For many families, it's financially impossible to take even one day of unpaid sick time. Theraflu is partnering with Good+Foundation to create the Rest & Recover Fund – a $150,000 microgrant program designed to help offset lost wages from 1,000 unpaid sick days to support parents facing the financial and logistical challenges of taking a day to rest and recover from an unexpected mild illness.
Good+Foundation is a leading national non-profit that works to dismantle multigenerational poverty by pairing tangible goods with innovative services for low-income fathers, mothers, and caregivers, creating an upward trajectory for the whole family.
Theraflu's 2021 Temperature Check
How does society feel about sick time and what are the pain points that keep people from taking time to rest and recover?
Of employed Americans say they go to work while sick because they can't afford to take a sick day. 3 in 5 employed Americans admit that unpaid sick days cause them financial strain.*

Of employed Americans would go to work in-person while sick. In fact, respondents have gone into work while under the weather an average of 3 times within the last year.*

Of employed Americans who can work from home, feel obligated to clock in remotely while sick due to the work expectations under the pandemic. Plus 2 in 3 people admit they'd have to be so sick they can't get out of bed to sign off.*

Employed Americans with dependents are 40% more likely than those without dependents to feel their boss doubts them when they call in sick.*

Of employed Americans avoid calling out sick in fear of employer reprimanding. When they do call out, 2 in 3 feel their boss doesn't believe them.*
Future ambitions
Theraflu is fighting for a flu-safe future. The Rest & Recover Fund is a good starting point to help Americans get access to the rest and recovery they need. However, there's still much more work to be done. Our goal is to continue challenging perceptions, providing support, and ultimately advocating for policy changes.

Because we won't rest, until everyone can.

*Statistics are based on the results of OnePoll's survey of 2,000 employed Americans, conducted on behalf of Theraflu.