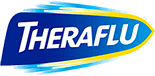 Find a Theraflu Product That's Right For You
Theraflu products come in a variety of forms, including Theraflu Hot Liquid Powders, ExpressMax Syrups, and ExpressMax Caplets. The Theraflu Liquid Powders are available as day and night or multi-symptom options, and come in great-tasting flavor options such as berry and green tea. Theraflu ExpressMax Syrups offer temporary cold and flu relief in the form of a great-tasting syrup that provides a unique warming sensation while alleviating symptoms of cold and flu without a prescription. Theraflu ExpressMax Caplets are a cold and flu medication available without a prescription, packed into caplets to help bring you powerful relief on the go. Learn more about our range of products and find which one is best for you.
Theraflu Hot Liquid Powders
Get back to feeling your best with an easy-to-brew, soothing cup of Theraflu Hot Liquid Powder cold and flu medicine, to help treat those symptoms. Theraflu Hot Liquid Powder products help you beat cold and flu symptoms in a range of great tasting flavors. Available in individual packets, hot liquid powders are easy to make and help you start feeling better fast.
Flu & Sore Throat Hot Liquid Powder
Relieve your flu and sore throat symptoms with a maximum-strength over-the-counter medicine. Try Theraflu Flu & Sore Throat Hot Liquid Powder for fast acting symptom relief.
Nighttime Severe Cold & Cough Hot Liquid Powder
Relieve your worst cold & cough symptoms with maximum-strength Theraflu Nighttime Severe Cold Medicine. Get more information, read reviews, or find a retailer.
Theraflu ExpressMax Syrup
Fast-acting meets powerful relief with Theraflu ExpressMax. Theraflu ExpressMax delivers powerful cold and flu relief without a prescription. It gets to work fast, delivering a warming sensation while also relieving your worst cold and flu symptoms.
Theraflu ExpressMax Caplets
Get relief from cough, minor aches and pains, fever, congestion, sore throat, and runny nose using Theraflu ExpressMax Caplets, which are soft capsules designed to be easy to swallow. A specially formulated coating provides a warming sensation you can instantly feel, letting you know that powerful relief is on the way.
Learn More About Theraflu