HOW TO MAKE THERAFLU HOT LIQUID POWDER–DIRECTIONS
Theraflu Hot Liquid Powder is easy to make at home or at work. Each single dose packet quickly dissolves in water to help you start feeling better fast. To make Theraflu Hot Liquid Powder, simply follow these instructions:
How to Use Theraflu Hot Liquid Powder: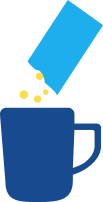 STEP 1:
Open 1 packet and mix the contents into 8 oz. of hot water.

STEP 2:
Stir the contents briskly.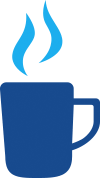 STEP 3:
Sip while the beverage is hot.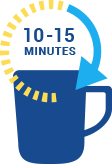 STEP 4:
Make sure to consume the entire drink within 10-15 minutes.
Using a Microwave to Make Theraflu Hot Liquid Powder:
Add the contents of 1 packet to 8 oz. of cool water, then heat. Stir briskly before and after heating. Be sure not to overheat.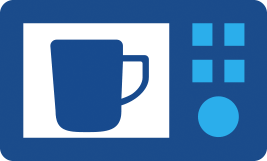 That's all! Enjoy the great taste of the easy-to-brew, soothing cup of Theraflu Hot Liquid Powder so you can get back to feeling your best.
Remember, do not take more than the amount stated on the label unless directed by a doctor.
These directions apply to both Theraflu Daytime and Nighttime Hot Liquid Powders.