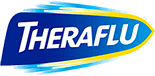 Seasonal allergies and colds share some common symptoms, so it may be hard to tell the two apart. Colds are caused by viruses, while allergies are due to the body's own response to allergy-causing substances like pollen, mold or pet dander. This sensitivity causes your immune system to react, which results in the symptoms you experience. Use this table to help you differentiate between a cold, the flu, and allergies:
Cold
Adults usually get two to three colds each year, whereas children have less developed immune systems and are at risk to get more colds throughout the year.3 Symptom onset for the common cold is gradual, whereas system onset for the flu is abrupt. You likely have a cold virus if you are experiencing the following symptoms:3,6
A runny nose (common)

Mild to moderate coughing

Nasal congestion (common)

Slight body aches

Headaches (rare)

Sneezing (common)

Sore throat (common)

Fever (rare)
Flu
While you can contract the flu all-year long, the viruses usually peak during the fall and winter.4 October is when the number of flu cases start to increase, and February is the month in which case numbers peak.4 If you are experiencing the following symptoms, you might have a flu virus:6
Coughing (common)

Sore throat (sometimes)

Runny nose (sometimes)

Body aches (usual)

Headaches (common)

Fatigue (usual)

Fever (usual)4
Some people may experience vomiting or diarrhea4
Allergies
Allergies can occur during any time of the year. There are also different types of allergies like hay fever, allergic reactions to food, allergic reactions to bug bites, and allergic reactions to medication.5 If you have any of the following symptoms for one of these types of reactions, you might be dealing with allergies:
Hay fever5
Sneezing
An itchy runny nose
Itchy watery eyes
A stuffy nose
Food allergy5
An itchy or tingly mouth
Swelling in the face
Swelling of the throat
Hives
Trouble breathing
If you experience any of these symptoms, seek medical attention immediately.
A bug bite allergy5
The area where you were bit is swollen
Itching or hives on your body
Coughing
Chest tightness
Breathing trouble
If you experience any of these symptoms, seek medical attention immediately.
A medication allergy5
Hives or itchy skin
Swelling in the face
Trouble breathing
If you experience any of these symptoms, seek medical attention immediately.
The duration and frequency of symptoms may also help you tell the difference. The symptoms of a cold typically last three to 14 days, and the symptoms of a flu virus usually last between five to seven days, but allergy symptoms last longer, usually for weeks, or as long as the person is exposed to an allergen. Colds tend to occur in the winter, and they often take several days to show up after exposure to a virus. The flu viruses usually peak in October and stay in high numbers through May. With seasonal allergies, the onset of symptoms occurs immediately after exposure to either indoor or outdoor pollens in the winter, spring, summer or fall.
Because allergies, flu viruses, and colds are very different illnesses, they warrant different types of over-the-counter treatments. Avoiding allergens, if possible, can also help to reduce your allergy symptom burden.