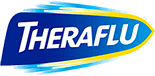 #FightingFluTogether
Fighting the symptoms of flu has been our thing for nearly 40 years. But now our goal is to help stop its spread altogether. And for that, we need your help.
Join our flu shot heroes by getting a flu shot, because it won't just protect you, but your loved ones too. And this year, it's never been more important to look out for each other and our health.

So let's roll up our sleeves. Scroll down to find out where to get yours.

Find Your Nearest Flu Shot
The #FightingFluTogether campaign aims to inform people about the ways they can access a flu shot as a way to avoid spreading the flu. Part of this campaign asks people to people to post a selfie with a branded Giphy sticker after receiving a flu shot, along with tagging the @Theraflu handle and using the #FightingFluTogether hashtag.

Understanding how to prevent infection and what do if you do get the flu are all ways to ensure more people don't become exposed to the flu.
Explore more resources to get a better understanding about what causes the flu, as well as the peak times for cold and flu season.